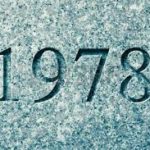 ESTATE PLANNING – DOES YOUR LAST WILL AND TESTAMENT PREDATE 1978?
Was your Last Will and Testament made before March 31 1978? Then read THIS!
If your Will:
a. Was made before March 31, 1978;
b. provides for some of your estate to 'flow through' to children or other descendants of named beneficiaries; and
c. does not specifically include children born out of wedlock (e.g. children of a common law couple)
Any such person born out of wedlock will not receive a share of the estate. If your Will was made after March 31, 1978 such person would receive a share of the estate.
A recent case of the Ontario Superior Court of Justice has confirmed this … "Born out of wedlock, man cannot inherit from grandma because Will is from 1977"
You should check your Will and have it reviewed by your lawyer, if it predates 1978.
CONTACT US
Feel free to contact us at any point for assistance or advice with respect to Real Estate Law, Estate Law, Estate Planning, Estate Administration or Estate Litigation. We may be reached at 705-435-4339 / 1-877-85LEGAL (1-877-855-3425) or contact us via email.