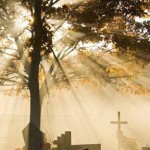 MOST ONTARIO FUNERAL HOMES WILL ALLOW YOU TO PRE-ARRANGE YOUR FUNERAL
You can also prepay your funeral but that is not necessary in order to pre-arrange your funeral. For more information click HERE.
Most people arranging funerals for loved ones have never done it before and the death of the loved one is generally unexpected. As a consequence, those arranging funerals for the recently deceased are ill equipped to make sensible decisions.
If you pre-arrange your funeral, when you pass away your loved ones are spared the difficult burden of dealing with the funeral details.
Your funeral plan can be as detailed as you want it to be, including music, video or picture presentations that you might want.
An executor is not required to comply with the wishes of the deceased in a prepaid funeral (or even those wishes expressed in a Will), but typically executors do honour those wishes.
CONTACT US
Feel free to contact us at any point for assistance or advice with respect to Estate Law, Estate Planning, Estate Administration and Estate Litigation. We may be reached at 705-435-4339 / 1-877-85LEGAL (1-877-855-3425) or contact us via email.