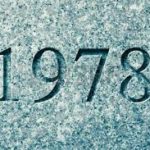 ESTATE PLANNING – DOES YOUR LAST WILL AND TESTAMENT PREDATE 1978?
Was your Last Will and Testament made before March 31 1978? Then read THIS!
If your Will:
a. Was made before March 31, 1978;
b. provides for some of your estate to 'flow through' to children or other descendants of named beneficiaries; and
c. does not specifically include children born out of wedlock (e.g. children of a common law couple)
Any such person born out of wedlock will not receive a share of the estate. If your Will was made after March 31, 1978 such person would receive a share of the estate.
A recent case of the Ontario Superior Court of Justice has confirmed this … "Born out of wedlock, man cannot inherit from grandma because Will is from 1977"
You should check your Will and have it reviewed by your lawyer, if it predates 1978.